Schick 4.0
Jump to navigation
Jump to search
Please note: This version is deprecated, please take a look at: Schick
Why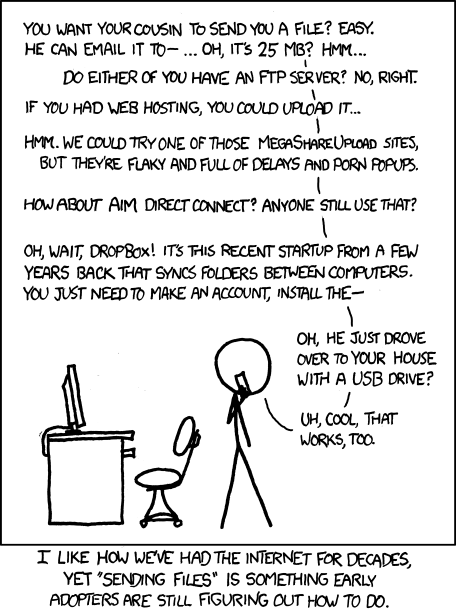 I wanted a simple and fast way to exchange small files, like Word-Documents, Pictures, URLs, etc. iChat and similar tools need much configuration and registering - I wanted a solution that would "just work". I used to use Mac OS X' FileSharing and the DropBox, but I don't get notified, and I have to mount the other user's Home DropBox by hand. Additionally the number of logged in users on Mac OS X Client is limited. Back then[1], no tool existed for this purpose, so I made my own (as usual) :-)).
Key Features
Download
Download the latest version:
let me know how it works for you!
Screenshots
This picture shows the browser with all on the network available Schick users. If you want to send a file to an user, simply drag it to the user's row and drop it. It's just that easy!
System Requirements
Having Problems?
Schick doesn't fit your needs? Want to try another tool?
Take a look at DropCopy or Desktop Transporter!
---